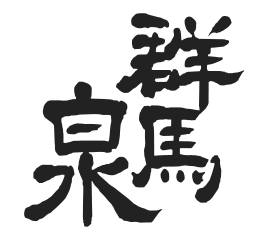 Gunma Izumi
established during third year of the Bunkyu Era – 1863
Founded near the vast resources of well water from the Akagiyama Mountains and the local "sakamai" fields, Shimaoka-Shuzo uses an old
technique that called "kimoto-kei zukuri" while utilizing the perfect environment around them.
Modern day saké mash-making of the kimoto-kei is categorized into two separate methods, Kimoto and Yamahaimoto.
Kimoto is the oldest method among those used today and it takes lactobacillus from the air and allows it to produce lactic acid to get rid of
undesirable bacteria and natural yeast to capture the rice's natural flavors and acidity. Shimaoka-Shuzo has kept a generational pride of
creating the best Yamahai using this method and striving to reach the pinnacle of sake making through the constant need to perfect their
cultural techniques passed on to them from the originally family. KANPAI!